Gait Scan

Gait scan is a computerised, innovative and diagnostic tool that requires you to simply walk across a foot plate which will then analyse your biomechanics effectively and efficiently. The information and data collected by the Gait Scan helps identify the cause of your problem and provide solutions to your foot imbalance.
What Can It Treat?

Gait Scan is used to help identify problems relating to the:
The following excellent features in the device allows patients to discuss an in depth treatment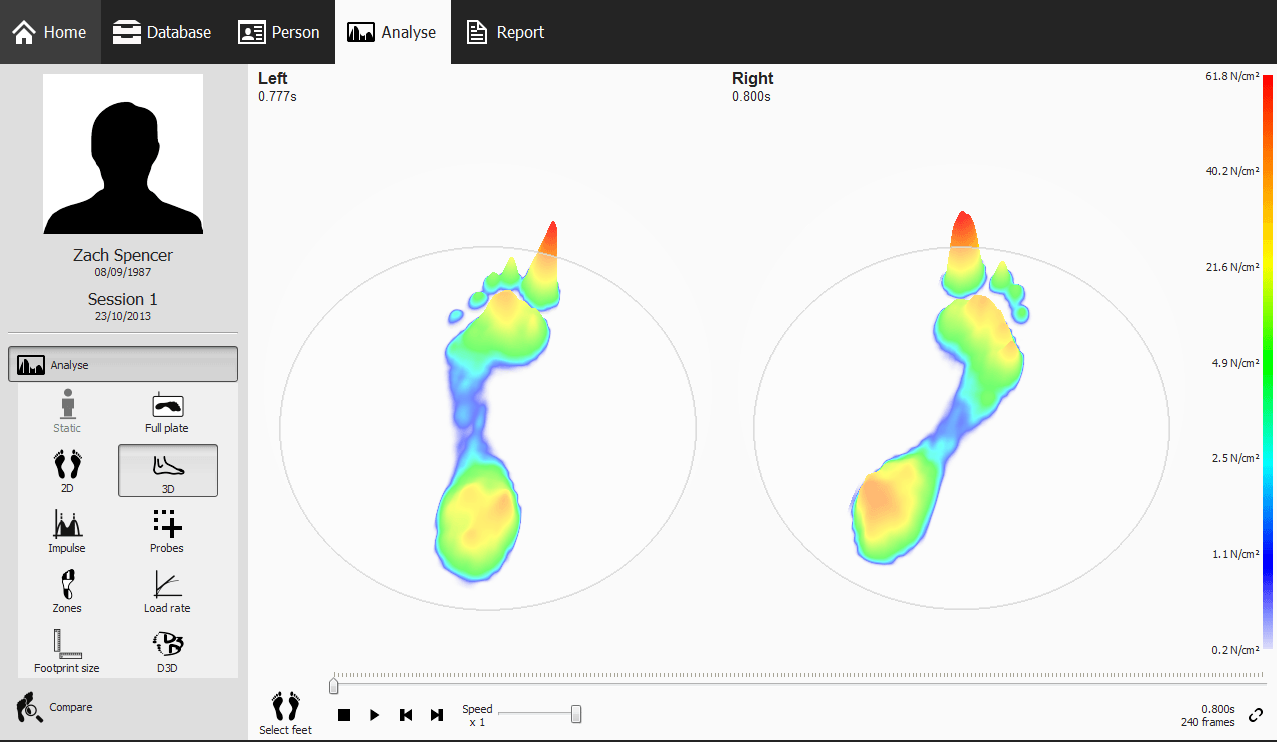 2D and 3D ANALYSIS
Foot movement analysis during walking or running is made easy. The high speed measurement and high sensor resolution offer a detailed view on the pressure distribution and foot movement, helping to view even the littlest of abnormalities during roll off, and/or asymmetrical movements.